Argos in partnership with Kuehne+Nagel enhances its international supply chain by implementing Tableau - one of the market leaders in Business Intelligence software.
Solution:
From static to interactive reporting. Self-service reporting and analysis across different management levels from Executive headlines to container purchase order line details.
---
Argos has been on a significant transformation journey and as a result it was critical to change their supply chain proposition. In order to manage such a complex and dynamic supply chain, an improved business intelligence was required.
Argos recognised that the current variety of complex static reports and multiple data sources were 'reactive' rather than 'proactive' and not time efficient.
Big data reports were built by Business Intelligence (BI) team and required manual intervention which slowed down the decision making process in a fast moving market environment.
---
The implementation of Tableau provided bespoke interactive reports helping to see and understand the data, identify trends and highlight potential issues via data visualisation.
Argos' teams can now use data to drive the decision process making by accessing various charts and analytics via one single point of entry. Combining data from multiple sources is no longer a challenge.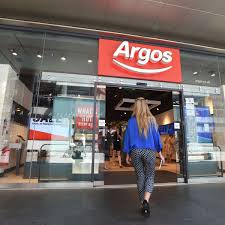 All existing Argos reports were analysed and rebuilt in Tableau with an added functionality - grouped into 8 fully interactive dashboards.
As an example, carrier dashboard allows to monitor carrier's performance against Service Level Agreement (SLA). Origin dashboard allows to monitor Container Freight Station (CFS) throughput and dwell times in each region/country/port.
The addition of bespoke customer defined filters allows monitoring of headline KPIs as well as isolating and narrowing data. The ability to drill down to detailed root cause analysis helps to manage service providers and suppliers in the most efficient manner.
Executives and managers are able to see high level overviews for each service provider and drill down to purchase order level. All dashboards can be downloaded into PDF format and shared within the business or during the meetings.
The introduction of Developer Licences in combination with Kuehne+Nagel's arranged training for Argos users has enabled Argos to merge their internal data sources with KN Login data to bring reporting to a whole new level.
Kuehne+Nagel Argos International Supply Chain (ISC) Account team identified various challenges in implementing Tableau solution for Argos. Regular scoping sessions and collaborative workshops were crucial in delivering this project and keeping it within scope. Working together with the UK Customer Solutions Team supported by Tableau consultants allowed to speed up the overall rollout of this project.
RESULTS
Tableau implementation has provided Argos with a robust and efficient
business intelligence tool that supports its growth plans
Improved visibility and added reporting functionality
Simplicity – removal of unnecessary and obsolete reports
Improved productivity – internally and externally
Improved effectiveness and speed of decision making
Reshaped data sources
Root cause analysis