Floating Contact Form Portlet
Back Kuehne+Nagel Aberdeen
Project Logistics demands a high standard in logistics management. Kuehne+Nagel Aberdeen have the experience and the infrastructure to fully support the challenges the industry presents. Our integrated services, spanning the entire supply chain, are driven by our dedicated teams and supported by our system OGS. By applying common processes and using one standard operating platform, we can consistently deliver high-quality services across the globe.
"
Kuehne+Nagel Aberdeen is dedicated to supplying service that support the energy sector. Our team in Aberdeen consists of over 60 experienced personnel who can offer shipping and logistics support services.

Chris Fowlie - Aberdeen Branch Manager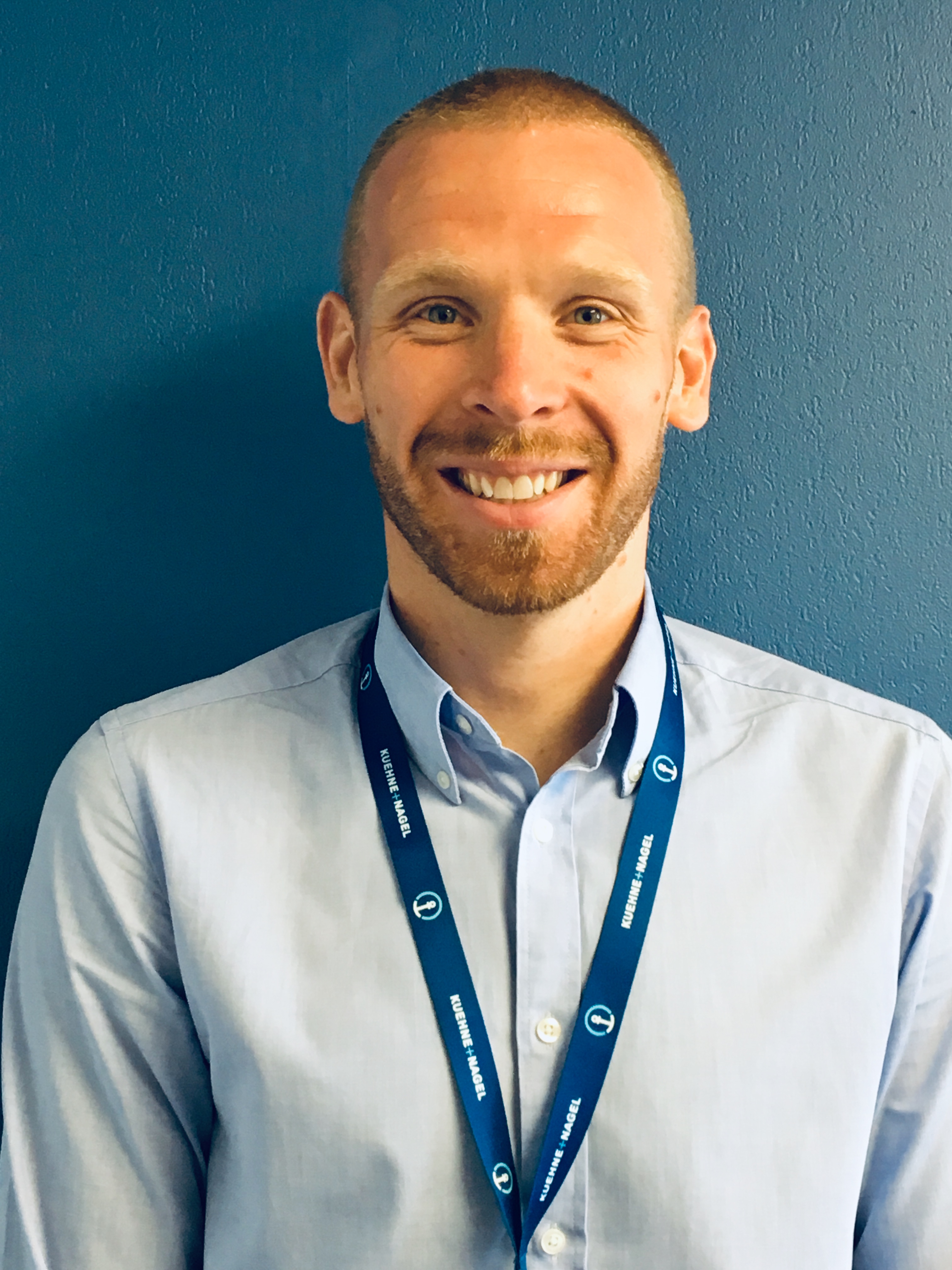 Get in touch with the team below, or call us on
+44 (0) 122 421 5000
---
How to find us?

Directions
Building 2, Level 1
Aberdeen International Business Park
Dyce Drive, Aberdeen
AB21 0BR
Kuehne+Nagel Aberdeen is a modern, integrated facility located in Dyce, which is on the parameter of Aberdeen International Airport and within 10 miles from Aberdeen harbour. Dyce is also located some 7 miles North West of Aberdeen City Centre.
Aberdeen is Scotland's third biggest city known as the oil capital of Europe and boasts one of the most dynamic economies within the UK. The property occupies a prominent site on the west side of Dyce Drive, the main arterial route through Kirkhill Industrial Estate providing access to Aberdeen Airport
Local Services

Rig and Maritime Logistics and Services
Our rig and maritime services are related to tow operations and mobilisation or demobilisation of drilling rigs and drilling vessels. It coordinates all aspects of chartering offshore vessels and floating cranes. We further arrange warehousing, packing of goods and stuffing of containers to be transported to and from the rigs and vessels.
Our team are ready to offer services for rig vessel owners and offshore installation companies. Whatever your port call or operations requires, we are ready to deliver our services at all times.
Arrange and coordinate warehousing, packing of goods and stuffing of containers to be transported to and from the vessels

Ship agency and husbandry services

Vendor and Inventory Management

Offshore Container Rental/Packing

Long term and Short Term Storage facilities

Co-ordination of mob/de-mob of vessels

Chartering of all offshore vessels, floating cranes, tugs, barges, helicopters and airplanes

Extensive procurement to project and vessels arranging all types of transport on land, air or sea

Air & Sea Chartering
Your reliable, global partner whenever you need sophisticated and innovative solutions for your project:
Multimodal transport recommendations
Stowage, lashing and security planning
Special chartering
Quality assurance programs designed to meet the contract requirements
Supervision and execution
Our Aberdeen team create bespoke logistics solutions to accommodate big or oversized cargo and meet the deadline your cargo needs to be in a specific country.

Project Logistics
Project Management is supplying logistics services to customers involved in the construction and supply of capital projects. It covers the needs of the IOC, NOC, their EPC contractors and their supply industry.
Many of our project managers and coordinators have worked for contractors, either directly or under contracted terms, providing direct knowledge and experience of operating procedures and the demanding requirements of international contracts.
Our team has longstanding relations to major heavy lift carriers. They will support you in finding the optimal solutions and offer consultancy in:
Commercial Terms

Legal Aspects

Technical Clarification + Preparation of Method Statements

Air Logistics
Our excellent customer service, unbeatable local knowledge and logistics expertise will ensure your products reach their destination safely and on time. We are able to help with:
Urgent Time Critical Deliveries

Consol shipments

Greenlight and Licensable cargo

Cross Trade Cargo

Heavy and Out of Gauge

Sea Logistics
Whatever the service you're looking for, import, export, LCL or FCL, Break Bulk, Specialised Equipment, Flat Racks/Open Tops, Heavy and out of gauge shipments you can rely on your vastly experienced Aberdeen Sea Logistics Specialists to take the time to understand your business and find the perfect solution within our global network.
We will also take care of:
Safety briefings

Boarding permits for vessels

Detailed survey reports for our customers

Road Logistics
As well as offering a wide range of European overland transportation products and services, including full and part loads, groupage and specialised networks and arrangements of:
Road surveys

Police escort arrangements

Liaison with public works & authorities

Heavy-Lift / ODC operations
We also operate a Weekly Norwegian Groupage Trailer

Customs Clearance
In-house import and export brokerage systems integrated into our global sea freight and air freight operations. Our comprehensive line of customs brokerage services includes:
Automated customs clearance

Classification and valuation expertise

Customised management reports

Customs bond underwriting

Excise management

CFSP (Customs Freight Simplified Procedure)

Brokerage services handled in-house by licensed professionals to the extent permitted by law

AEO (Approved Economic Operator) status

Information system interfaces that are connected to customs authorities at all major sea- airports

OGS
OGS is an in-house software developed by Kuehne+Nagel Projects Globally which integrates all existing operational platforms as well as external IT solutions. This provides your company with full visibility including GPS tracking of vessels and transport vehicles. This access to real time data drives significant improvements in productivity and efficiency.
Whether petrochemical or power, mining or marine, any industry faces difficult challenges with their supply chains. OGS offers sophisticated logistics as well as tracking and monitoring, an IT solution with global coverage and visibility throughout the entire operation: One Global System (OGS).

Warehousing
We are able to cater for Internal and External Storage and have the capabilities to offer packing services such as crating/banding all on site. Our considerable experience, comprehensive services and facilities, we can offer our customers a total logistics package including to but limited to; warehouse receipting, line item checking bespoke crating and packaging, creation of commercial invoices, services are available 24 hours, seven days a week.
Our value-added warehousing services complement an integrated suite of standard logistics services, including:
Sea Logistics - offers FCL/LCL, Break-Bulk, Full/Part Charter, Dangerous Goods, Project Cargos, Temperature Controlled cargo.
Air Logistics - Consolidations, express, direct, Hand-Carry, Charter, Dangerous Goods, Temperature Controlled cargo.
Road Logistics - A fully Door to Door Integrated Solution to fit our customers' needs throughout Europe and Norway
Rig and Maritime Services; offers offshore container rental, ships manifest, coordinating supply ships, harbouring, UKCS customs entries
Awards & Accreditations

Awards & Accreditations
ISO 9001-9002
ISO 14001 (environmental)
ISO 18001 (health & safety)
AEO Approved (secured international supply chain)
DFT Approved (Aviation security screening)
Branch Specialisations

Branch Specialisations
Oil and Gas Expertise

Ship Spares

Air and Ocean Chartering

In-house Export Packing