null
myKN – Your online platform for quoting, booking and tracking
Consider your needs, explore your options, book and follow-up. myKN offers everything in one place.
We strive to help you improve the efficiency of your business, so that you can focus on the opportunities and challenges ahead. This is why we built myKN, our online platform that will simplify your life.
myKN is your easy access to get a quote, book, and track online. Your shipments will be managed in a personalised dashboard that gives you full overview and easy access to the information you need. No matter the size of your company.
Signing up is quick and easy: just enter your e-mail address, choose a password, and get your first online quote within seconds.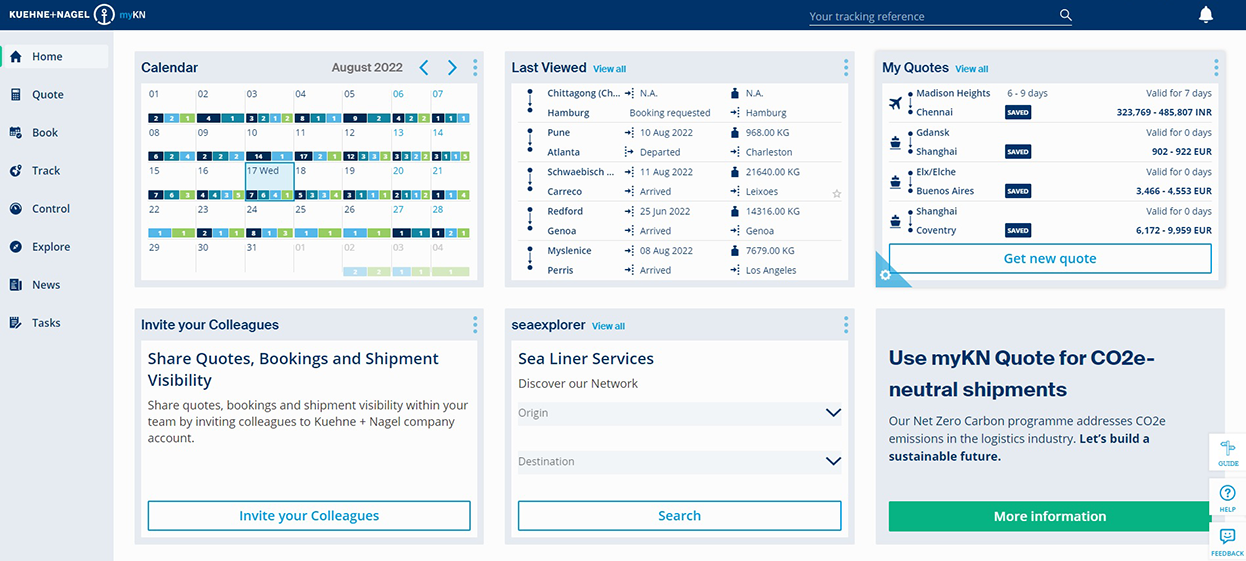 When you sign up for myKN you will experience these benefits:
Get instant quotes for your air and sea shipments
Go from quote to booking in a single click. And if you are not ready to book, save your quotes for later.
Track your shipments and get notifications from the shipments you choose to follow
Enjoy visibility and control from any device
Sign up to myKN to quote, book and track your shipments.
An easy solution to track your air, road and sea cargo.