Floating Contact Form Portlet
Back Medical storage with worldwide distribution
Since 2015, the MOD has been relying on Kuehne+Nagel to provide them with a purpose-built dedicated Medical Store warehouse and handle the regulatory compliance requirements for their sensitive products and the specific challenges of end-to-end transportation as part of the contract.
Customer:
UK Ministry of Defence (MOD)
Industry:
Government & Defence
Solution:
Around-the-clock temperature-controlled storage, cross-dock and distribution solutions deliver an uninterrupted medical supply service for the MOD.
---
For Healthcare, Military and in case of Emergency & Relief situations, the UK Ministry of Defence requires an uninterrupted temperature-controlled storage and distribution solution to deliver medical supplies service across the UK and all over the world. This is to military and non-military destinations, across all temperature ranges, and to non-standard locations such as those not typically accessible by civilians or by ships/boats in port.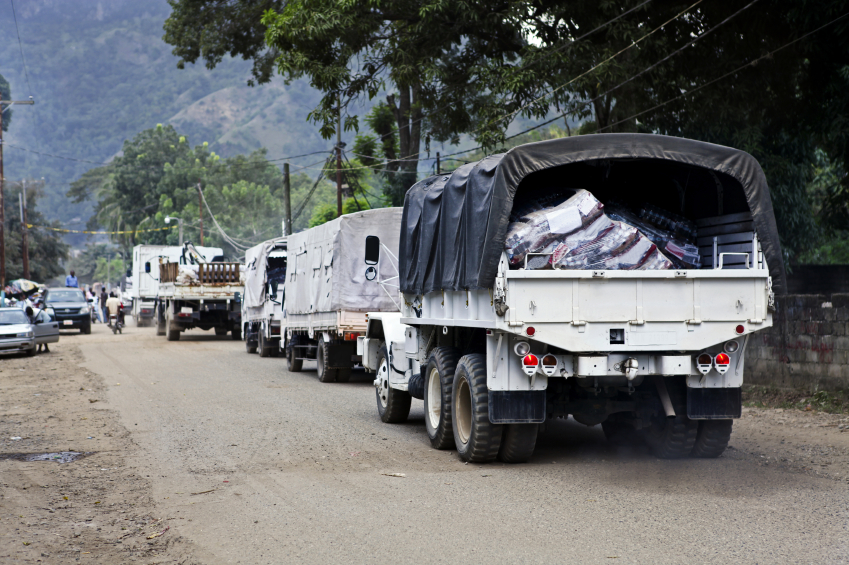 ---
The highest level of standards
Temperature-controlled storage, cross-dock and distribution operation for; pharmaceutical products, medical devices, first aid kits, rehabilitation equipment, surgical instrument sets (and other items covering around 7,000+ livestock lines involves a high level of compliance quality standards and licenses to comply with the following medical regulations:
• ADR (Accord Dangereux Routier) - European regulations concerning the transport of dangerous goods by road
• COSHH (Control of Substances Hazardous to Health)
• DGC (Dangerous Goods Classifications)
• DLF (MOD Defence Logistics Framework)
• FMD (Falsified Medicines Directive)
• GDP (Good Distribution Practice) - medicines must be obtained from a licensed supply chain and stored, transported, and handled under suitable conditions
• GMP (Good Manufacturing Practice) - the standard that a medicines manufacturer must meet in their production processes
• IATA (International Air Transport Association)
• JSPs (MOD Joint Service Publications)
• MHRA (Medicines and Healthcare Products Regulatory Agency )
• Controlled Drugs Licence Misuse of Drugs (Safe Custody) Regulations 1973
• Misuse of Drugs Act 1971
• Misuse of Drugs Regulations 2001
A temperature controlled storage facility
Kuehne+Nagel's dedicated Medical Store warehouse has three discrete temperature-controlled zones, chilled at +2°c to +8°c, frozen at -30°c and ambient at +15°c to +25°c. It is monitored throughout to ensure safety and integrity of the products, with the Medicines and Healthcare products Regulatory Agency (MHRA) carrying out periodic on-site compliance inspections to ensure GDP and GMP standards are met.
Over 1200 Kuehne+Nagel highly trained employees, including ADR-trained drivers and warehouse operatives, currently support the MOD contract and provide best-in-class service.
"Kuehne+Nagel's safe, legally compliant and agile methodology within the Medical Store and distribution network ensures the capacity and flexibility to handle significant surge requirements. The control and support chain visibility continues to deliver improved service to the MOD." – Howard Hughes – Director of Government & Defence, Kuehne+Nagel UK.