Kuehne+Nagel is honoured to be supporting the Department of Health and Social Care (DHSC) in providing an 'Air Bridge' solution, moving live Covid-19 test samples to laboratories in Northern Ireland for analysis.
Customer:
Department of Health and Social Care (DHSC)
Solution:
'Air Bridge' between England and Northern Ireland
---
In the fight against COVID-19, testing the whole population frequently is a vital component of the UK Government's strategy for "suppressing the virus, protecting the NHS and the vulnerable, keeping education and the economy going and providing a route back to normality".
To assure tests results are quickly available, the DHSC had to tender for a solution to speedily move live COVID-19 test samples from England to a specialist laboratory in Northern Ireland for analysis, with the highest level of health & safety and compliance.
Kuehne+Nagel was able to quickly offer the DHSC a compliant 'Air Bridge' solution, because we are a named carrier for biological samples on the Crown Commercial Service's Framework Agreement RM3799.
Kuehne+Nagel's dedicated Government Pharma and Healthcare Team expertly set up this initially 4-month contract, with options to extend for up to 12 months. The contract commenced at the start of December 2020 through our London Branch. In late January, KN was asked to increase the number of flights from five days a week to seven.
This service forms part of Kuehne+Nagel's wider commitment to the pandemic response effort, alongside providing warehousing, test kit assembly and distribution services as the Logistics Partner to the UK Government's National Testing Programme.
Stuart Innes, Kuehne+Nagel UK Air Logistics Director said "We are privileged, and feel proud, to be supporting the government with this programme as part of the combined national effort to fight the Pandemic"
This operation will run no matter what the weather! Even some exceptionally freezing conditions one morning did not stop the essential flight from going ahead, as shown by this picture.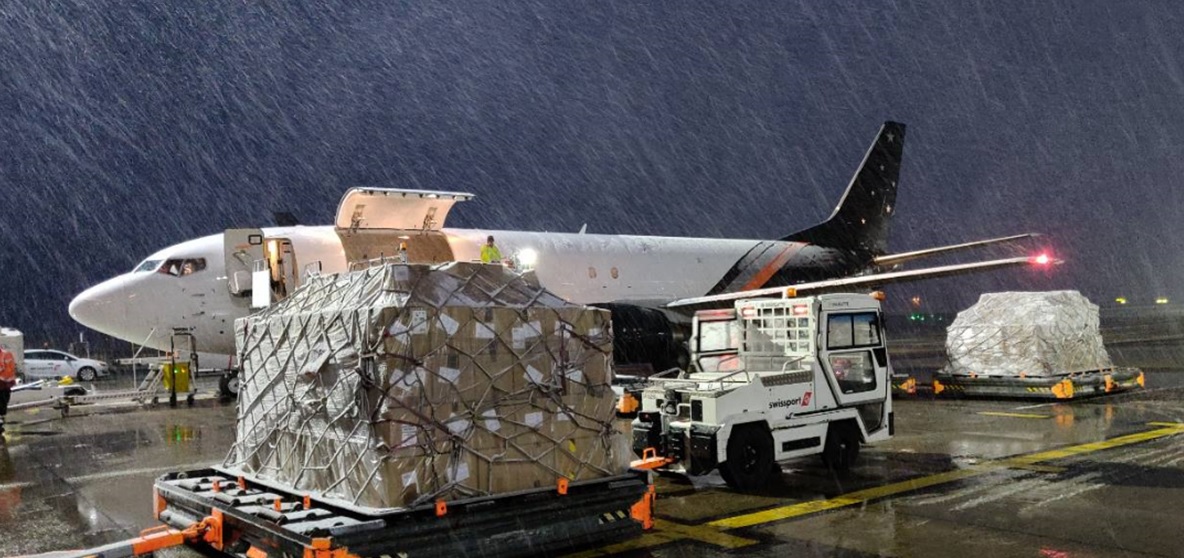 ---