Kuehne+Nagel Expo & Events Team has completed its first event logistics delivery as official logistics partner for SailGP – moves which represent the start of our partnership and joint aim to minimise the carbon footprint of the global championship.
As part of SailGP's climate positive strategy, Kuehne+Nagel will not only focus on reducing carbon omitted in the league logistics but also calculate the consumption and offset it before delivery through key hydro and wind power projects delivering a climate neutral service.
As you would expect, the logistical support required for a global racing league involves overcoming several challenges. Despite the international sea freight capacity shortages, Kuehne+Nagel's global network came into its own for these initial moves to the first race destination in Bermuda. Our US Drayage Team stepped in to support carriage equipment availability in New York and our UK Sea Logistics Team ensured containers were reinstated on key vessels, alongside multiple time-critical air freight shipments flying in from the likes of the UK, Germany, New Zealand, and the USA.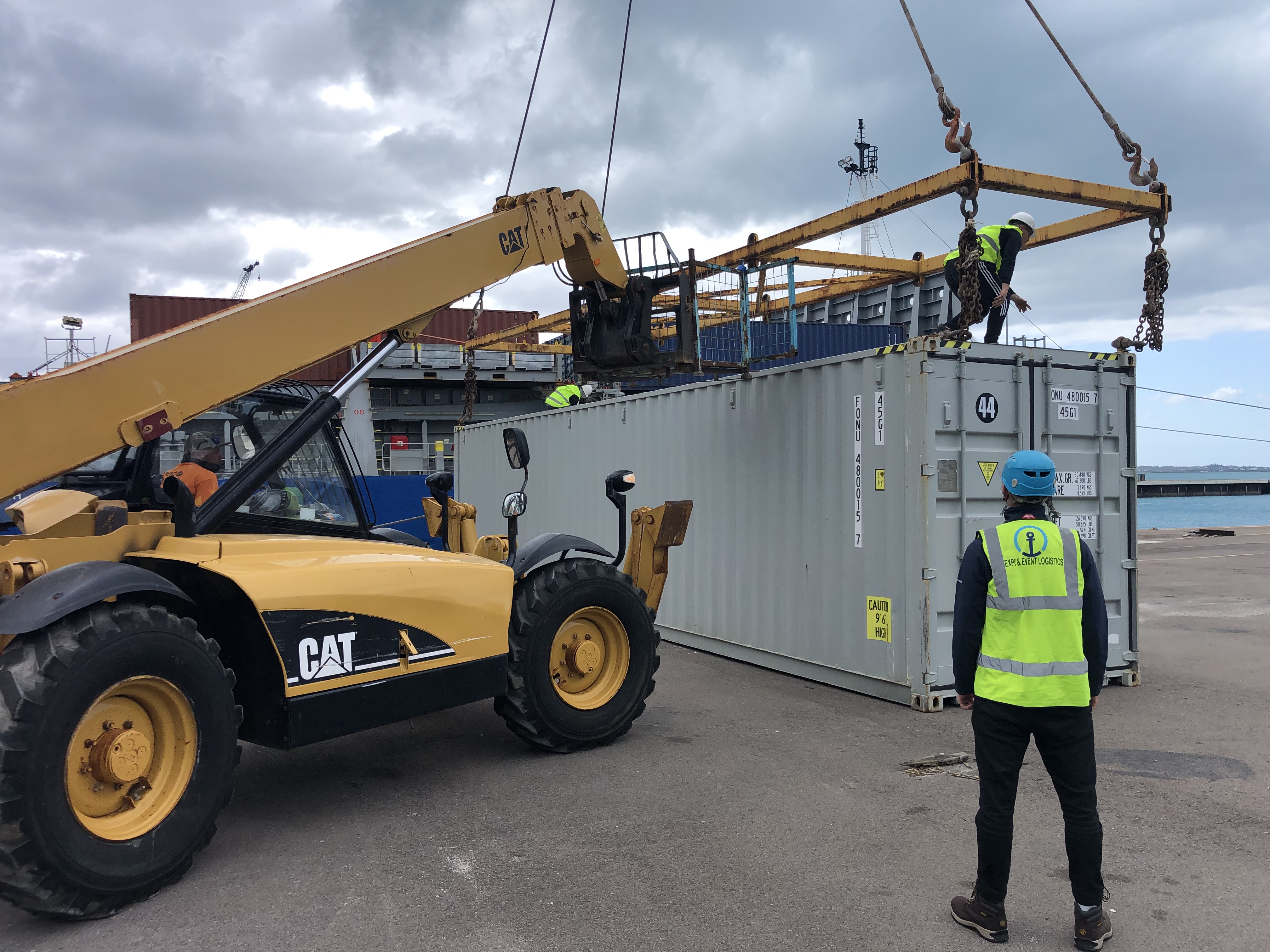 ​Our teams continuously look for new ways to enhance the modes, tools and routing opportunities for future races and use our Seaexplorer platform for complete visibility on all shipping-related carbon emissions ensuring we are driving sustainability in everything we ship.
Kuehne+Nagel has developed innovative solutions at the first destination, which involved diverting Bermuda Container Lines and barging heavy equipment, such as mobile cranes, for offloading directly at the venue, bypassing fragile weight-restricted bridges, and maximising the most efficient and sustainable transport routes.
Together with SailGP's Operations Team, our Expo & Events UK Colleagues are the first to arrive and the last to leave at each race destination to meet all logistical requirements. The same team will travel back out in April to help dismantle the event and load all race equipment for its onward journey to Taranto, Italy for the next race of the season.
We wish all the teams the best of luck in the opening event of the season and to SailGP as they break boundaries in sport and and joint commitment to care for the future of our planet
#NetZeroCarbon #ExpoandEvents
"
We're proud to be providing sustainable supply chain solutions within our Net Zero Carbon programme

Mike Priestley, UK Expo and Events Director.